Ever since Hailey Bieber came out with her "Strawberry Makeup" trend, I instantly thought of the cottagecore strawberry aesthetic. Basically it entails incorporating strawberries into your makeup looks and wardrobe. Cottagecore fashion boasts many strawberry elements down to strawberrry dresses, sweaters, decor, and more!
Imagine a world filled with sweet and vibrant hues, where strawberries become the centerpiece of your style. From soft pink blushes reminiscent of ripe strawberries to playful red lipsticks that mimic their juicy allure, the cottagecore strawberry trend allows you to express your love for nature's delicious gift in a creative and enchanting way.
Not only does this trend celebrate the beauty of strawberries, but it also embodies the essence of cottagecore - a romanticized rural lifestyle that embraces simplicity and nature. By infusing your makeup looks and wardrobe with strawberry motifs, you can transport yourself to a whimsical countryside where time seems to slow down.
So whether you're looking to add a touch of sweetness to your everyday look or fully immerse yourself in the enchanting world of cottagecore, embrace the cottagecore strawberry trend and let these luscious fruits inspire your creativity. Get ready for a journey filled with joy, nostalgia, and an abundance of strawberry-infused beauty!
I went ahead and researched the best strawberry cottagecore looks so you can be on-trend. Enjoy!
1. Strawberry Cottagecore Makeup 
2. Strawberry Cottagecore Fashion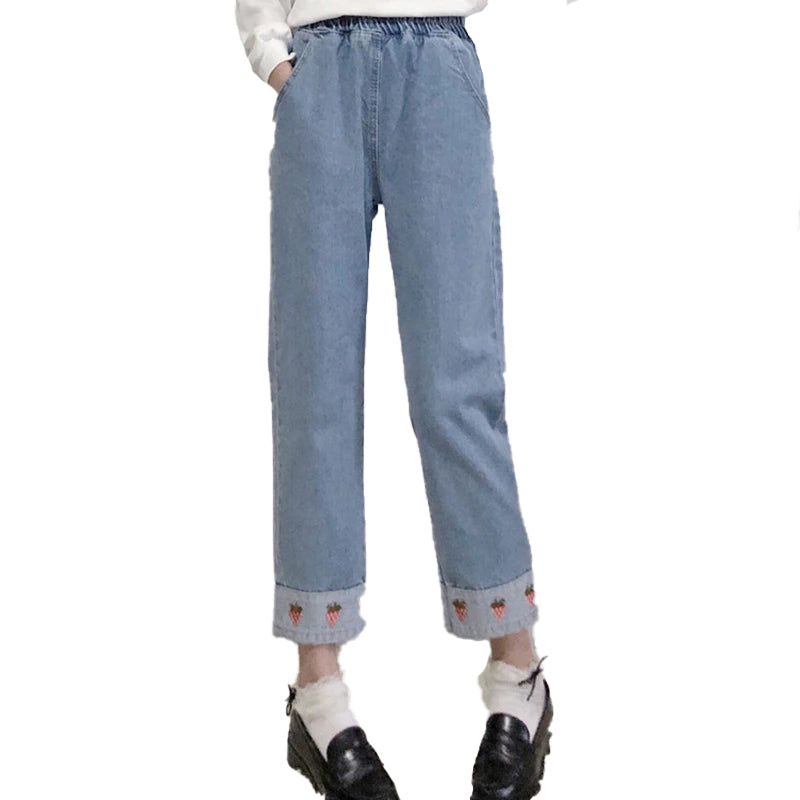 "This one is for all of you who love layering up. The straight denim pants style and adorable  strawberry embroidery pattern will match perfectly with your cottagecore lifestyle or 90's-inspired look."
"Made of high-quality polyester, spandex, cotton and mesh. strap low cut dress, cutout bodycon tulle dress, ruffle maxi dress, spaghetti strap maxi dress, spaghetti strap bodycon long dress, summer dresses for women 2023, tulle dress women, floral embroidered dress, embroidered floral dress, v-neck puff sleeves sequins dress."
"Women's Strawberry Long Sleeve V Neck Button Down Sweater Cardigan Coat is easily matched with tank tops, T-shirts, leggings, jeans, shorts and ankle boots to create a glamorous and cute look, and it's great for daily wear, work, school, outdoor, vacation, party, street and so on in spring or autumn."
3. Strawberry Cottagecore Decor
"Strawberry Night Light is made silicone, flexible and durable. Our cute light has a soft touch with that you can relieve stress and release your emotions."
""Brighten Up Any Room Decor - Add a pop of color to your bedroom, kids' playroom, living room, office, and coffee shop with these stuffed strawberry plush dolls."
"The cute strawberry duvet cover featured with zipper is very comfortable, breathable, high thread count and well sewn, easy to put your fluffy comforter inside; And four corners tied inside everything stays in place. Light enough for year round."
"Unique lovely strawberry shape alarm clock, specially designed for kids. It's not only a useful alarm clock, but a great decoration for children's room, study room or bedroom. Perfect gift for Birthday, Christmas, graduation day etc."